Press release of initiative
This year, Répit-Ressource will have the opportunity to offer two Christmas baskets to two of our clients.
If you would like to help us in this initiative, please consult the list of items we are looking for to help these families below.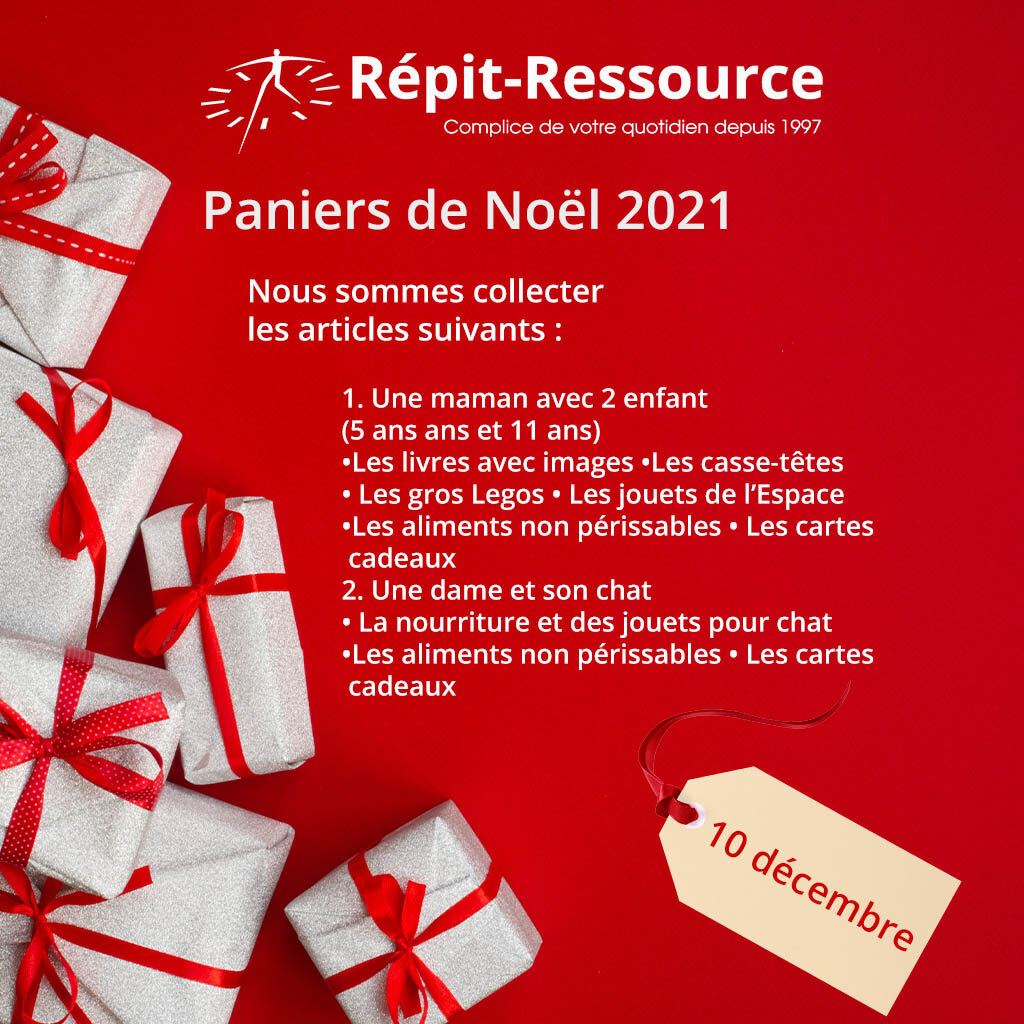 How can I help my community this holiday season?
By bringing your items to our office at 7707 rue Hochelaga, Montreal H1L 2K4 by December 10, 2021.
We are looking for the following items for 2 families:
1. A mother with 2 children (5 years old and 11 years old)
Books with pictures
Puzzles
Big Legos
Space toys
Non-perishable foods
Gift cards
2. A woman and her cat
Cat food and toys
Non-perishable foods
Gift cards
DEADLINE: December 10, 2021 span>
WHERE: 7707 rue Hochelaga, Mtl H1L2K4 p>
Results of the 2021 Christmas baskets initiative
Thank you to our entire community who made a donation for the 2021 Christmas baskets.
Very proud of the efforts of the Répit-Ressource FAMILY.
What we collected with the help of you:
$625 IGA Gift Card
$100 Metro Gift Card
$75 Toys R Us Gift Card
$75 Paws and Claw gift card
Lots of food, clothing and more
Special thanks to IGA Lacoste and IGA Hochelaga
Thank you for your generous donations to our 2021 Christmas basket at Répit-Ressource.
Follow their Facebook pages if you wish.